The Best of a Shallow Year award recognises the most exceptional work, in each major genre of fiction, poetry and essay, published in The Shallow Tales Review in the focus year.

At the end of the magazine's tri-annual round, editors of the respective genres pick the best single work by a single author based on the touchstone of overall creative depth, relevance, and literary profundity.
---
Editors' Pick
FICTION
Clement Miracle Ifeanyichukwu — Lost Things (Issue 37)
What's most captivating about Lost Things is Ifeanyichukwu's deft portrayal of the dynamics of family, loss, mysticism, and religion. This was my first observation when encountering his story in January. Ifeanyichukwu's alluring short story investigates and contends with complex phenomena with such a simplicity that might be ignored when read less carefully.
The writer has depth, and he presents his messages in subtle, gentle language. In his story, readers are thrown into an understanding of the workings of the mind of the twins, Glory and Gloria, and how they uncover and recover their loss through a cryptic, lonely old man. We have here in this short fiction a magnificent gift that gets better with each read.
— Nzube Nlebedim (fiction editor)
POETRY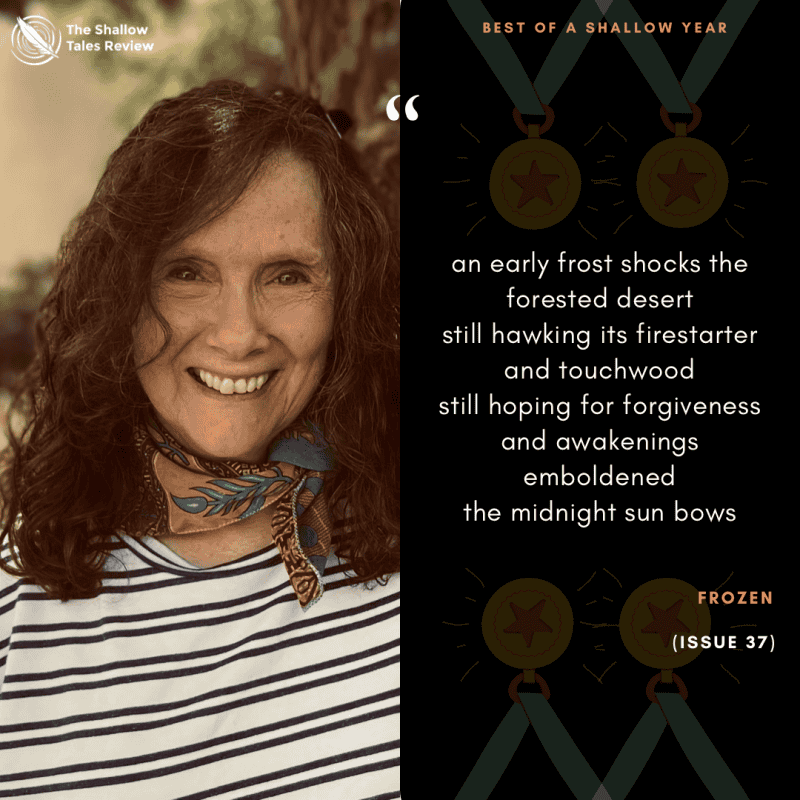 Regine Ebner — "Frozen" (Issue 37)
Regine Ebner conjures a synaesthesia of emotions through this pithy, pellucid poem about winter. As if to describe the dramatis personae within the environment, the piece moves from expository frankness into the corridors of musical presentment. It is revelatory as it is ravishing. As "tinder," "twig," "leaves" and "mist" drives the imagery of actors in a setting, setting the pace of the poem, we are retold of the binary reality of nature: to serve and to steal.
The poem is precipitous yet gentle. It is about retrieval—a careful selection of images slotted into simple, vivid narrative. I'm most enamoured of the language and how it inserts me into the iciness of the piece. There are not a lot of poems that leave me with such sweet-stinging aftertaste.
— Chidiebube onye Okohia (poetry editor)
ESSAY

C.S Hadebe — Let Me Tell How My Father Slowly Turned Me Into a Nervous Wreck (Issue 38)
In Let Me Tell You How My Father Slowly Turned Me Into a Nervous Wreck, Habede writes an uplifting letter of motivation and hope to his young nephew who's supposedly treated as less the boy he is because he possesses some traits that aren't "masculine enough." The story examines what it means to come of age in a community where vulnerability for the boy child is interpreted as weakness, fragility considered a sin, and choosing to live without compromises an immoral assumption.
The strong themes in which this work is centered, including masculine toxicity, gender role, societal misinterpretation, tradition, etc., carefully woven in a musical language and electrifying sentences is what makes this piece stand out as the Best essay of the Shallow Year.
— Ebubechukwu Victor Orji (essay editor)