A Nigerian Woman Sees Snow for the First Time
There   is magic in
this      blanket            of         white   woven
into      grass    and      tar
4am,    my       Nigerian eyes scan     this
cotton? tumbling
through the horizontal lines of my blinds
A departing from the 82 degrees Fahrenheit sun I know.
I stare as angels           shed     in        spatial dendrites
and      crystals
Lights              bouncing         off heaven        and
everything in between
From   forgotten snowmen     with     cro ok ed         carrot noses
to dripping      from the bare   branches
of wax myrtles                        and      cedars
There is only peace
as the houses and cars
bathe in white
I want to stay here forever.
---
 Nightmare Diaries #1: Crack of Spine
against chipped tar and concrete. Wild dancing
of false ashokas (masquerade trees) against the crescent moon
The plink plink of leaking faucets
and shape-shifting shadows
Curl of whips searing flesh
anguish darting through pores
Tears lodged in my throat
groans reverberate through concrete walls
Out of the mouth and shifty eyes of crows
You await a death that never comes.
---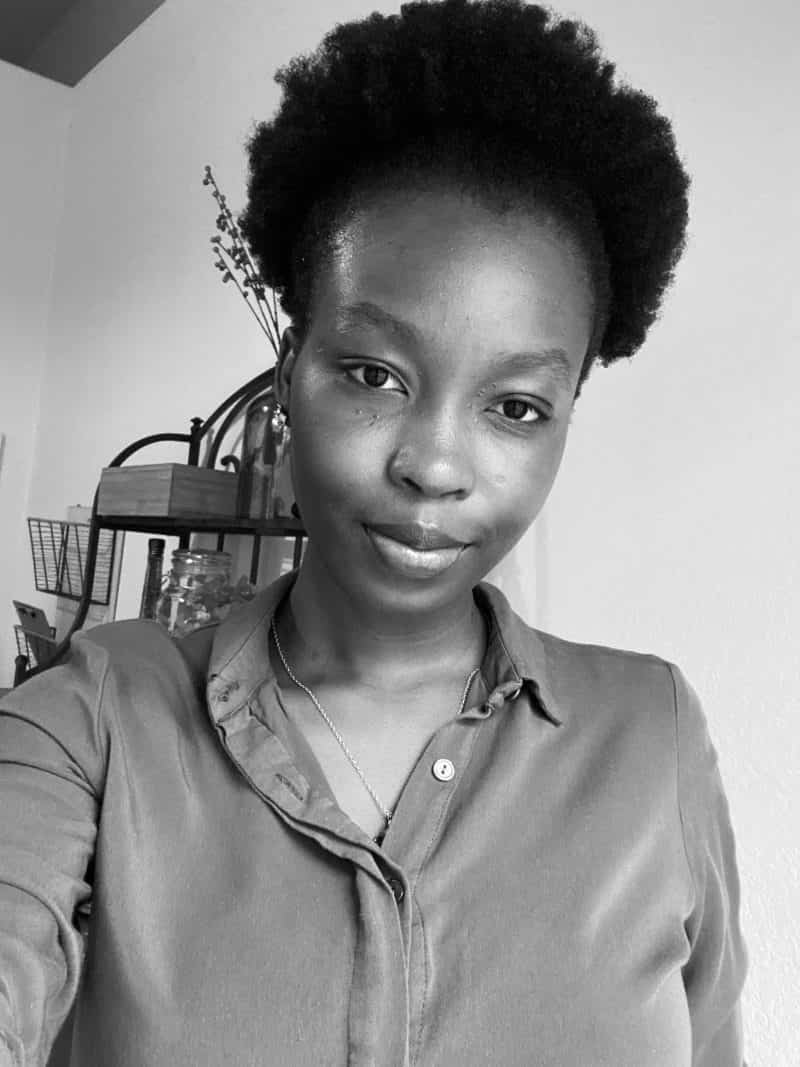 Tope Abigail Larayetan
is a poet and writer studying for her MFA in Creative Writing. Her works have appeared in The Kalahari Review, The Nigerian Students Poetry Prize anthology (three editions) and the maiden edition of the International Sisi Eko anthology.