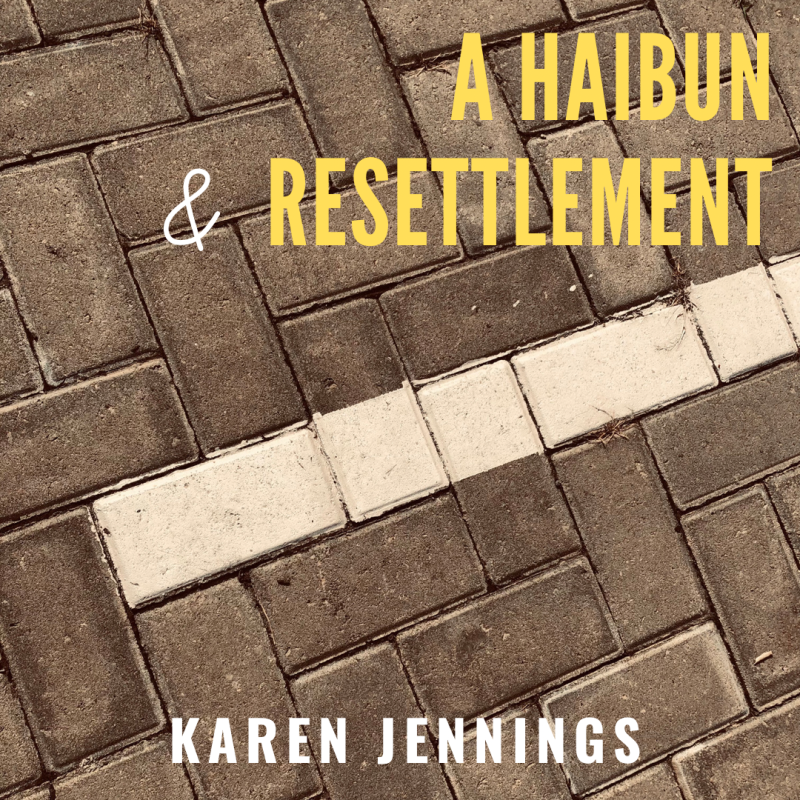 A Haibun
I never travel now. Go nowhere but the grocery store, the supermarket, pharmacy. Mornings and afternoons, I walk the dogs, see the same bald man, a garbage collector, on his way to work, after breakfast, after lunch. Always meeting on the worn path near the mango trees where there is some shade.
So much time alone;
I forget how to speak, grow
fearful of strangers.
Resettlement
The history recites itself, does not
require memory. How
the Cape was rounded, the ocean
crossed, a vessel wrecked, and
she cast here, a foreign shore
upon which she's been crawling
ever since,
searching for something, one
recognisable thing by which
to know herself, to mark
on map with star or cross the
place of her anchoring
after that great sweeping
hand set her adrift on a tide
she had not looked for, nor
cared to find again.
---
Karen Jennings
is a South African author, based at LEAP, Stellenbosch University. Her debut novel, Finding Soutbek, was shortlisted for the inaugural Etisalat Prize for African Fiction. In 2014, her short story collection, Away from the Dead, was longlisted for the Frank O'Connor International short story competition. Her memoir, Travels with my Father, was published in 2016, and in 2018 she released her debut poetry collection, Space Inhabited by Echoes. Her historical mining novel, Upturned Earth, was published in 2019, followed in 2020 by An Island, which was longlisted for the 2021 Booker Prize. Her new novel, Crooked Seeds, will be published worldwide in early 2024.